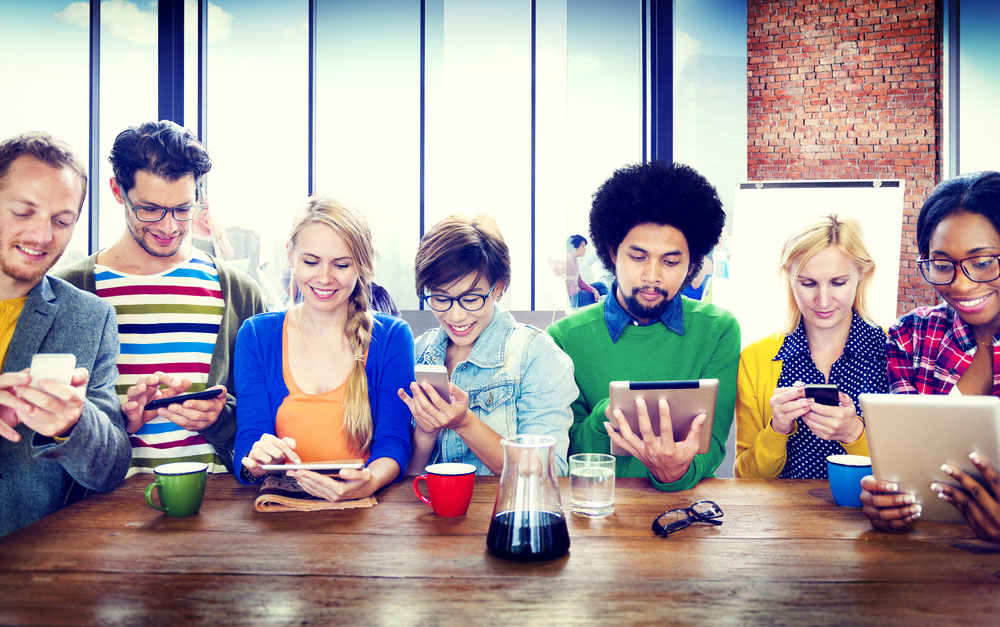 It's the end of the office as we know it. Modern IT has made it easier than ever to set up a virtual office with nothing physical required besides PCs, smartphones and a team of remote workers. Businesses are now able to source a talented work force from anywhere in the world, with no need to relocate your dream employees to your headquarters. Virtual offices and staff are also an attractive prospect to start-ups on a tight budget, as without the need to pay for desk space and holiday, sickness and maternity pay, they save up to 40% on the salary costs of a full time in-house employee. Here are six steps to a virtual office…
Providing your team access your company network from anywhere in the World is a huge step towards the virtual office. Being able to share files with your clients securely and in real time is an added incentive to take your network to the cloud. Dropbox and Google Drive are everyday options for file sharing, but they lack the extensive tools available on enterprise level virtual private networks. A private network also minimises security risks as the space is used exclusively by your company with variable levels of security options for different employees or clients.
Have a Virtual Desktop Infrastructure
Allow your virtual team the ability to access their desktop anywhere and across any device using a Virtual Desktop Infrastructure or VDI hosted in a central data centre or private cloud hosting. Start a document on a laptop at home, complete it on a smartphone on a commuter train, then allow another team member to seamlessly make amends.
Set up cost too much for your small enterprise or start up? Then Desktop As A Service can be an ideal solution. If your staff are all freelance you could also run a bring your own device policy, saving the cost and logistics of providing physical tools.
Use Software As A Service
If your business isn't in IT then you don't need to be spending money and resources building your own server and software. The 'software as a service' or SAAS concept has revolutionised the way businesses access IT, and enables a company to use ready made software applications but specifically to their needs. Thanks to the cloud you can now subscribe to nearly all aspects of business IT on a monthly or ad hoc basis, from your company's CRM system and payroll software to CAD and Adobe Creative Cloud, all hosted online. Benefits include real time access to the latest software, usually a luxury only affordable to larger enterprises, and with no up-front costs. No need to predict demand, as software as a service allows scalability for when your business grows or you need to cut back. The ideal option for an adaptable virtual office.
Virtualise your communications
The rise in video conferencing platforms such as Skype or Google Hangout or your own private PBX is another great leg up to having a virtual office. No need to be on site for your team meeting, and you can have a personable brainstorming session with a colleague you have never met in person.
Cloud based email hosting is something we take for granted, but being able to log on and communicate via email on any computer or device makes the need for expensive in house server space obsolete. Small monthly fees provide @yourdomain emails for your team, with all mail backed up to the cloud.
Want to have a telephone network for your virtual office? IP telephony or voice over internet protocol (VoIP) networks allow businesses to make and receive calls via an internet connection rather than through a traditional analogue telephone system. A call answering service can also help, never miss a call and look more professional with your own virtual PA or receptionist.
Get a virtual business address & hire meeting rooms
If you're working nomadically or don't want to publicise your home address, you may need to rent a business address. By renting a postal address there's the option to bolster your company's reputation with a prestigious city location at low cost. Any mail received can then be forwarded on to you at home or away. Working remotely can be lonely, and at times a face to face is just better, so for the occasions when you want to connect with your team or pitch to a new client, hiring a temporary office space or meeting room like one at Zip Cube is a great solution. The money you've saved on a permanent office will provide more budget to hire a space to impress.
Moving to a virtual office brings different security risks. There is no physical office or server to burgle, but what about keeping your data safe online? Firstly, obtain a secure private hosting account designed for enterprise level use. It can have layered accessibility depending on the employee and their IP address. Remote workers can use two factor authentication when accessing a company network or sensitive data and encrypt their own hard drive if they are going to use it to store business data or files. Anti-virus and other security software, too, can be automated to update on any device used to access company information or networks.
No company wants to risk losing data, especially if it's their clients, but by storing data in the cloud and using online backups or replication, the data is stored away from your company's own system and auto back up is easily put into place. No room for human error and it comes with huge savings over having a physical storage solution.
Get in touch to discuss virtualising your business with the CCS team.